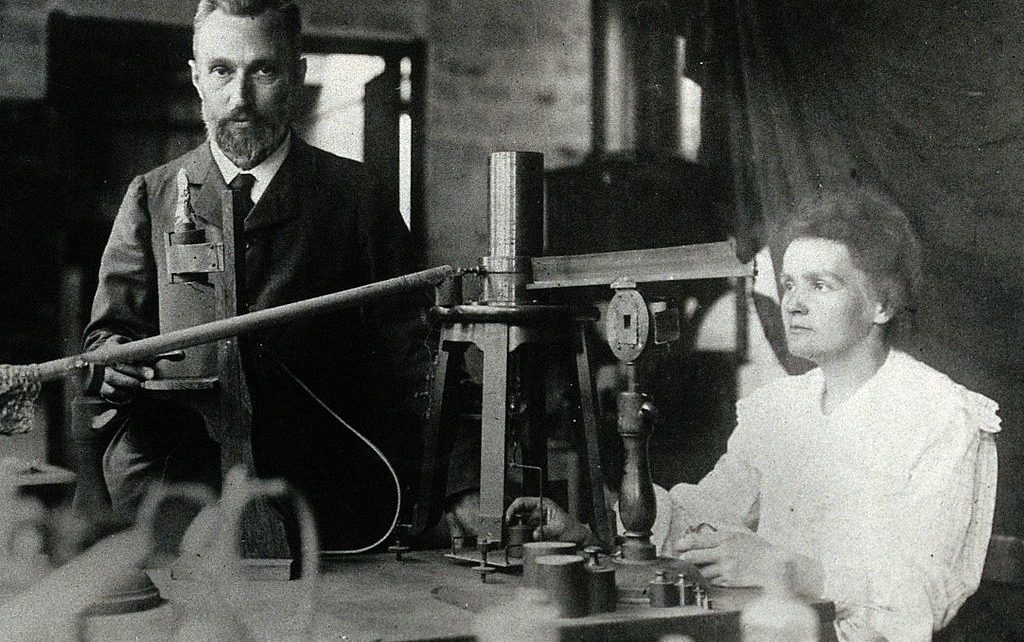 One of the original scientific power couples, Marie and Pierre Currie are perhaps best known for their discovery of polonium and radium. Marie's family was heavily involved in the sciences and she was encouraged to pursue them from a very young age. She moved from Poland to France to study at the University of Paris, which was where she met her husband, Pierre. Their mutual interest in the sciences brought them together after they were introduced by a mutual friend.
Their combined goals in t
he pursuit of science led to them spending a large amount of time together in their laboratory, causing feelings between the pair to flourish. Pierre proposed to Marie in 1894 before she headed back to Poland during a summer break. Marie was denied a place as Krakow University because she was a woman, ultimately leading her to return to France and wed Pierre. Although their marriage did not cause much of a stir in social circles, one of the more notable parts of the wedding was Marie deciding to wear a dark blue outfit instead of a typical bridal gown, the outfit would server her as a laboratory coat for many years.