Osteoarthritis (OA) is actually a common degenerative joint disorder that affects over 8.5 million people in the UK. One thing about the condition is that it hinders mobility. Considering the long hours of sitting, standing, walking, and even dancing, brides or grooms with OA have every reason to be quite nervous about the day. This article shares resourceful tips that will ensure you enjoy your wedding day despite the apparent risk of aggravating the symptoms.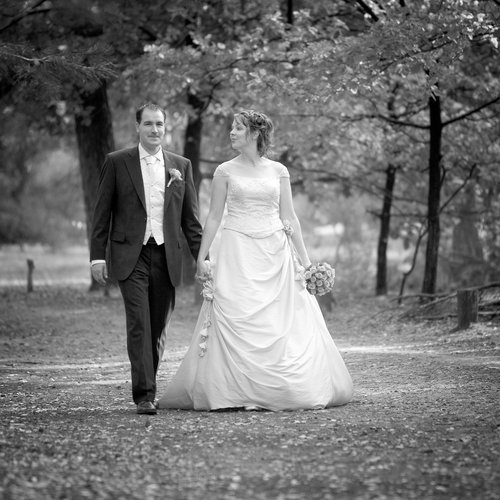 Exercise
One of the ways of managing osteoarthritis is exercising. Before the wedding day and even after, you need to stay active. Exercising will help strengthen your muscles and bones. Besides, it alleviates joint pains and enhances flexibility and balance. Exercising will also help you lose weight, and as you may be aware, one of the triggers of OA is obesity.
But then, don't just do any exercises. There are specific exercises for osteoarthritis patients depending on the type of OA. The list includes walking, swimming, water aerobics, and yoga, just to mention a few. Exercise moderately and stop if you experience any pain.
Stick to an OA Diet
After the initial osteoarthritis diagnosis, your rheumatologist may have advised you on the proper OA diet. Some foods should not be missed on your menu, before, during, and even after the wedding. Go for foods that alleviate OA symptoms and avoid anything that can aggravate the condition.
On the wedding day, don't overindulge. It's your big day but then, go slow on the cake as it has lots of sugar-rich carbohydrates known to trigger inflammation. When it comes to the drinks, red wine will do you good as it has resveratrol, a compound with anti-inflammatory effects.
Control the Pain
While your OA symptoms may be mild during regular days, wedding day activities such as standing, walking, and even dancing will exert more pressure on the joints than usual, leading to pain and inflammation.
That said, arm yourself with pain-relief medication, for example, analgesics, nonsteroidal anti-inflammatory drugs (NSAIDs), counter-irritants, and corticosteroids (steroids). Your doctor will be in a better position to prescribe to you the best pain-relief medication. You can also opt for assistive devices such as orthotics, braces, crutches, canes, and even walkers.
Wrapping Up
Well, osteoarthritis can be a big scare during your wedding day. But then, it shouldn't be the reason why you can't exchange vows. Exercise, stick to the OA diet, and control the pain to endure the physical demands during your wedding day. The above tips will help you make your big day a success despite the pain and discomfort that OA tags along with.