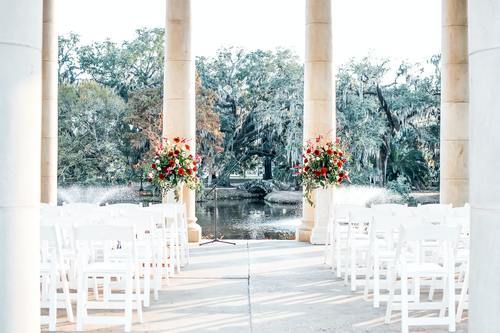 The venue that you choose for your wedding can be a make or break on how successful your event will be. That is why it is always advisable to take your time to find the perfect venue. Some of the tips that will help in finding the right venue are:
Start Early
The moment you have set your wedding date, you should embark on the planning, which includes finding the venue. Do not wait to the last minute before you start looking for the wedding or reception venue. If possible, make sure that you schedule some time to physically visit the venue so that you are sure that you will be getting exactly what you are looking for. Last-minute bookings will not only expose you to unnecessary disappointments but waiting till last minute can also mean that you will have to pay more.
Consider the Guests
As much as the wedding is about you, the venue should factor in how convenient it will be for the guests. Look at how far the guests will be travelling to access the venue. It should be at a place where it is easy to find, especially for people who may not have access to private transport. If you have elderly guests, you should look at things like the availability of lifts, and wheelchair access so that they do not struggle too much to reach the venue.
Look at Theme
Once you have a wedding theme, the venue should be able to tie it up together. For instance, if you are going for a vintage theme, it will be better for you to find an older building whose construction embodies the theme of the wedding. It should also be at a place where you can easily incorporate decorations that will help to solidify the theme. It should also have facilities like sockets where you can plug in extra lighting and decor items where needed. Feel free to explore unique wedding themes that you can bring into the wedding venue.
Have a Solid Budget
Having a proper budget that details how resources will be spent during the wedding is very important. When setting up a budget, you should be clear about how much you want to spend on different things, including the venue. It is after you have set up the budget that you will determine how much you will spend on the venue and the kind of venue that you can afford. If you are operating on a limited budget, you should consider hiring out open spaces that you can customise.
Negotiate Package Deal
Where possible, you should work with a wedding planner and negotiate a package deal. They can get you a venue where you will have food and entertainment. Most of the venues for hire are always open for a package deal, so if you start early, you will save a lot of time and money.